I couldn't wait any longer for the bare-bone AMD's to become available again in the Netherlands and wanted a modern, small laptop with more then the standard FHD resolution, 16GB Memory and 512GB SSD and AMD Ryzen below the €1000 range.
Specs:
14" Format

Ryzen 5 4600H

16GB memory

512GB Western Digital PC SN730 NVMe™ SSD

2K Display 3:2 (2160x1440 resolution)

Touchscreen

NFC

Fingerprint reader

65W USB-C

307.5 mm x 223.8 mm x 15.9 mm

1.49 kg

Came with Chinese Windows 10 Home, but I just managed to wipe it and install Windows 10 English from scratch, and it registered fine. Also found all the needed drivers and BIOS tucked await deep on the Chinese HUAWEI support site.
There is also a R7 4800H version specified, but couldn't find it so quick, and I don't need it.
I'm happy with this one, looks nice, first impression is fine.
Next up install dual booting Ubuntu 20.04.1 or POP!_OS, no idea about the chip-set support for those yet.
Invoice in Dollar
Subtotal $ 929.00
Discount (2% off for Newsletter Subscribers -$ 18.58
Shipping & Handling $ 39.99
Grand Total $ 950.41
Invoice in Euro ($ 950.41) € 838.24
Tax € 82.44
Total € 920.68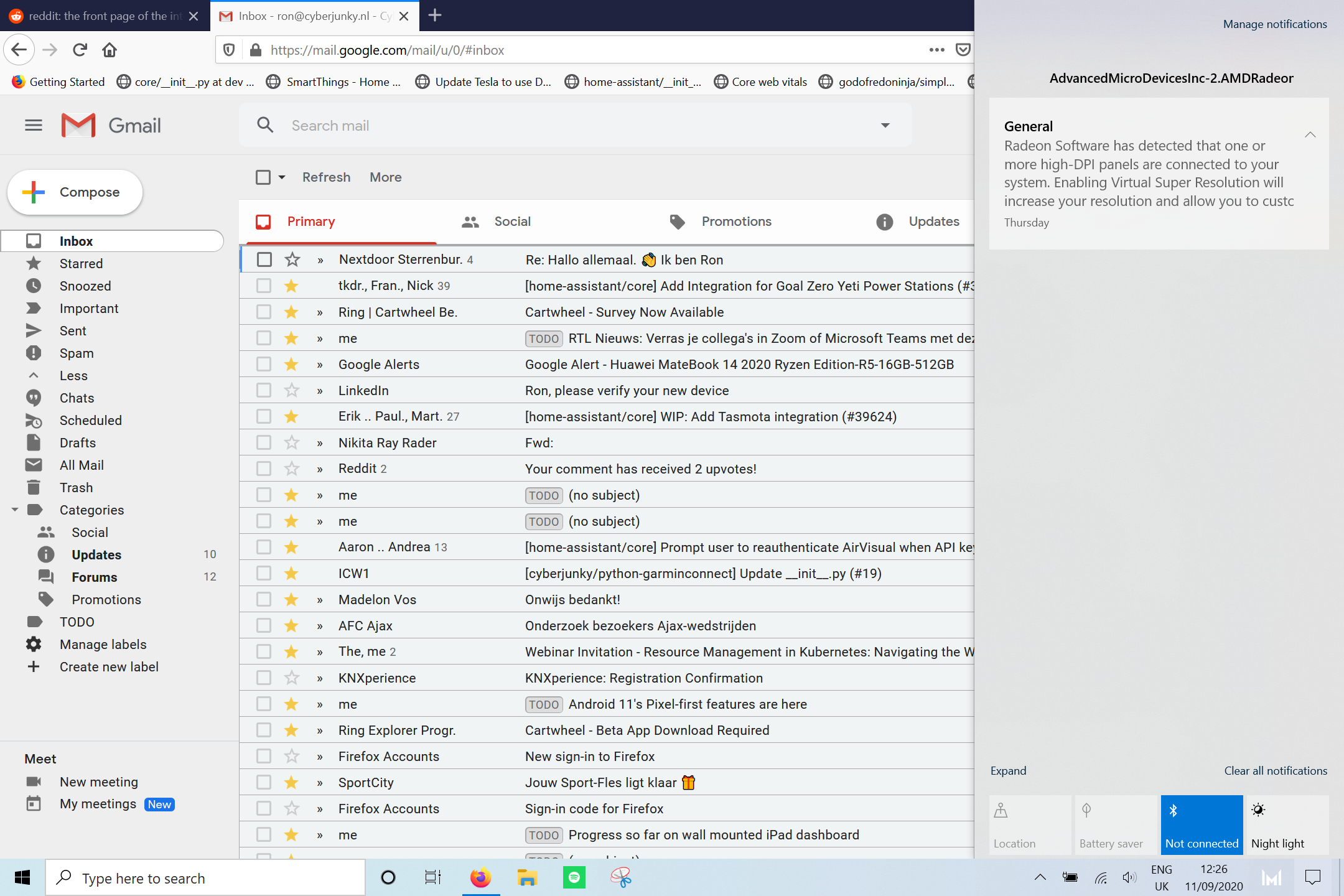 Resources:
Official Sites & Support:
https://consumer.huawei.com/en/laptops/matebook-14-amd-2020/
https://consumer.huawei.com/cn/laptops/matebook-14-amd-2020/
Articles:
https://tips-p01-dre.dbankcdn.com/handbook/PC/huawei_kelvinl/win/C001B001/en/index.html
https://www.notebookcheck.net/The-Huawei-MateBook-13-2020-and-MateBook-14-2020-combine-a-Ryzen-5-4600H-or-Ryzen-7-4800H-with-2K-and-3-2-aspect-ratio-displays.488669.0.html
https://www.notebookcheck.net/AMD-Ryzen-5-4600H-Laptop-Processor-Benchmarks-and-Specs.449911.0.html